Commercial Filters
Breathe Fresh Air With Our


Pleated Air Filters

Do you find yourself dealing with allergies or respiratory issues way too often? Well, the air you breathe could potentially be the reason behind your sickness. Air, if not filtered correctly, can cause major health issues. It is therefore advisable to have the right air filter installed in your home or workplace.

At OK Filter Company, we manufacture and supply a wide range of commercial and residential air filters that ensures that you breathe fresh, purified air all day long.
Reliable Pleated Air Filters
Our MERV 8-rated pleated air filters are made of synthetic materials that are charged using electrostatics. These materials help attract and capture most airborne particulates. What's more? All of our pleated filters come with a sturdy beverage board frame that has diagonal support members bonded to the pleat pack for stability.
Visit our store at 14602 Clean Air Drive or call us at 918-266-3771 to learn more about our pleated air filters.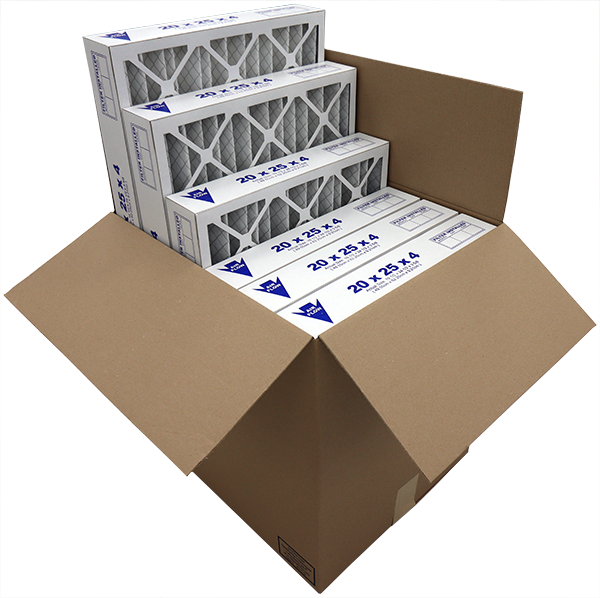 ---
Get Yourself A High-Efficiency


Panel Filters

A panel filter is a 3-ply filter that comes with an internal wire support. Our panel filters are made with a medium that is treated with a fire-retardant binder (suitable for temperatures up to 220 °F), thus, making the filters excellent at repelling moisture.

All of our panel filters come in tackified orange and in two types of blue. The tackified orange is treated with an adhesive to enhance particulate retention. The blue material, however, is not treated with the tackifier and, therefore, serves as an excellent prefilter in protecting more expensive high-efficiency filters.

Looking for a panel filter for your home or office? Get in touch with us at 918-266-3771.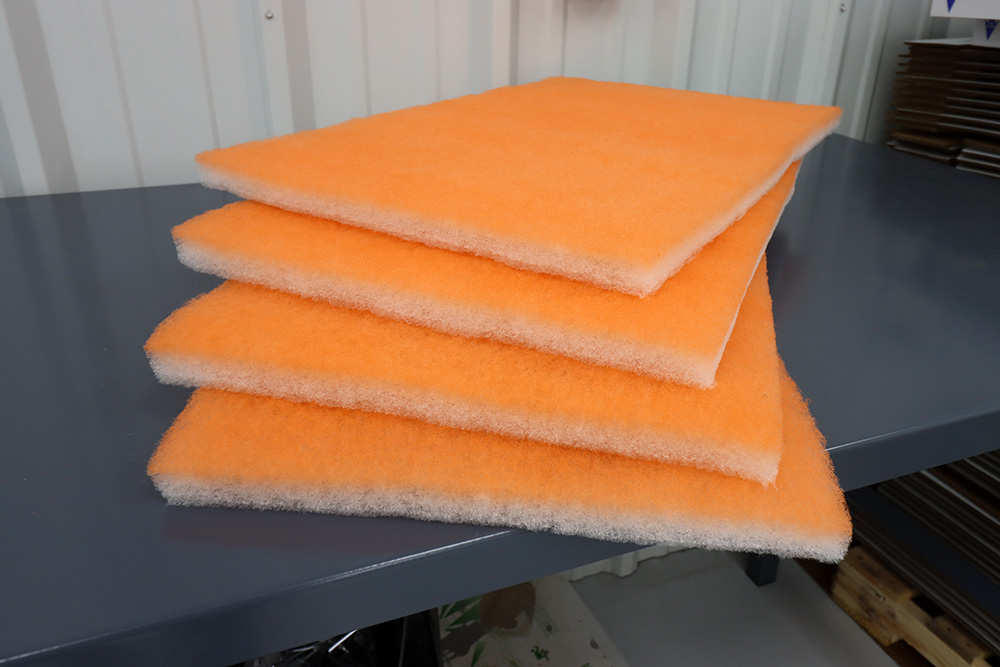 ---
Say Goodbye To Pet Odor With Our


Carbon Air Filters

Having an odor-free home when you have pets around can be a tad difficult. But not anymore! Install one of our carbon air filters and you can rest assured knowing that your home will not stink of pets, litter, or food.
Have A Nice Smelling Home Always
At OK Filter Company, we manufacture and sell high-efficiency activated carbon filters that help eliminate smoke, pet smells, bathroom odors, and stench from litter, garbage cans, and even cooking areas.
Our electrostatic carbon filters help trap airborne particles, including pollen, household dust, mold spores, and dust mites. Odorous gases and vapors (VOC) are attracted to and held by the activated carbon material. Call 918-266-3771 for top-quality carbon filters!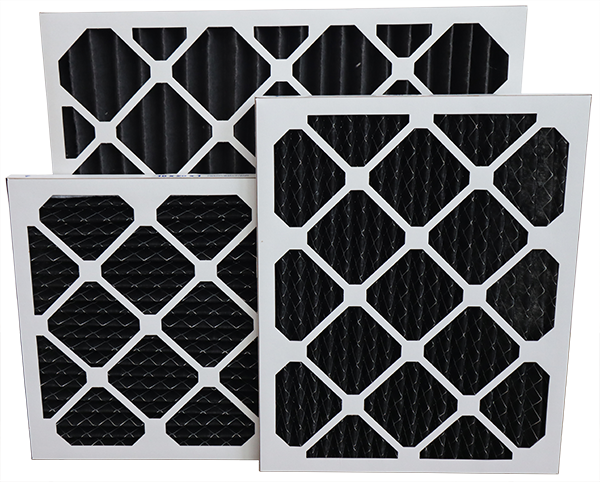 ---
Get Custom Filters For Your


Air Filtration Needs

The same size of filter will not fit every home. At OK Filter Company, we'll provide you with the service of getting a filter made according to your requirements. We can customize an air filter in the size that is specified by you.

Need a customized air filter as soon as possible? We follow a quick lead time for rush orders. Call us at 918-266-3771 for more details.
Mini Pleats
If you're looking for a high-efficiency, powerful air filter, mini pleat is your best bet! Offering three times more pleats than an average filter, the mini pleat air filter provides more surface area to remove harmful particles. This ensures that the filter delivers maximum efficiency without any increase in the air flow resistance.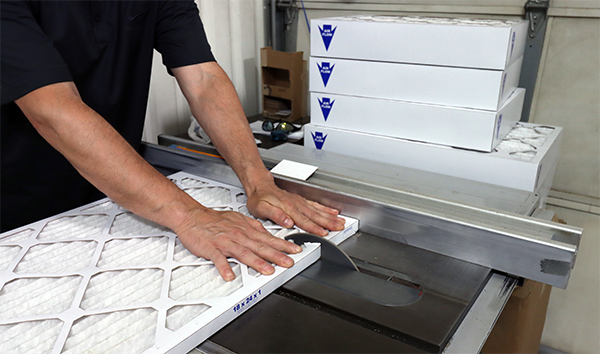 ---
Geothermal Filters
Our range of geothermal filters comes with a one-piece frame for strength and stability so there's no taping, stapling, or gluing of filters together. Its sturdy one-piece frame and extra material make it a high-capacity and high-performance filter.
Pleated plus carbon air filters work with your geothermal heat pump system to remove airborne particles and help eliminate odors. The media captures microscopic airborne dust, pollen, allergens, mold spores, pet dander, bacteria and particulates carrying bacteria, and viruses in the air.
The high-quality activated carbon media deodorizes the air by absorbing and eliminating household odors and also removes concentration of gases (VOCs) and other air particulates while maintaining excellent air flow properties.